Transforming the way companies approach healthcare benefits for their employees through the integration of technology.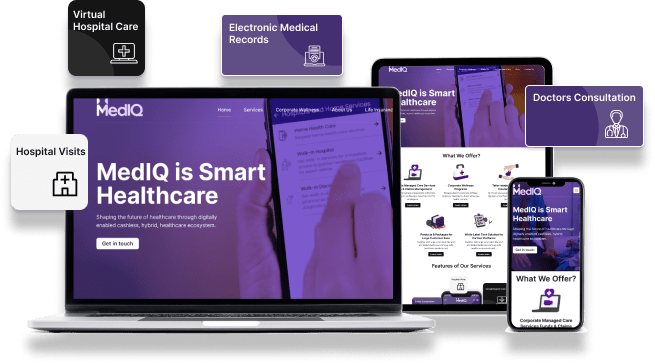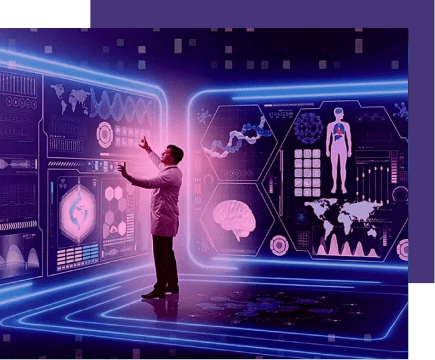 Moving Healthcare Forward
MedIQ Smart Healthcare is Pakistan's First Digitally Integrated Hybrid Healthcare Platform, transforming the way healthcare is delivered by providing convenient on-demand and cashless walk-in services through its physical panel and inclusive easy-to-use digital platform.
With an end-to-end tech platform, integrated devices, and operational support service, we aim to deliver care with compassion. At MedIQ, we believe in making healthcare accessible, affordable, and accountable to meet the unique needs of our customers.
MedIQ smart healthcare was founded in to ease unnecessary hospital complexities and make healthcare accessible and affordable for everyone. Enhancing clinical outcomes and ensuring that every person receives high-quality, personalized care still remains at the core of our organization. Today, we proudly serve more than 40 major cities in Pakistan, with a rapidly growing customer base. At MedIQ, we prioritize health and cost-effectiveness, optimizing our customer care outcomes through the implementation of state-of-the-art health tech solutions, integrated platforms, and clinically driven virtual healthcare services. Our capabilities provide our customers access to vital services through our innovative, patient-centered approach. We strive to create holistic health solutions that span the spectrum of physical, behavioral, social, and pharmacy-related healthcare needs.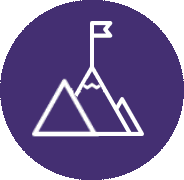 Our Mission
Change the Way Healthcare Works by Moving Healthcare Forward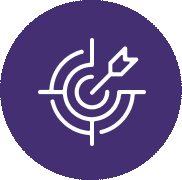 Our Vision
Putting Great Care within Everyone's Reach
Shaping Tomorrow, Today, Through Human Difference
At MedIQ, our values are the guiding force behind everything we do. They shape our approach to building innovative customer solutions.

Want to know more about us?